Xerox Versant 80 Press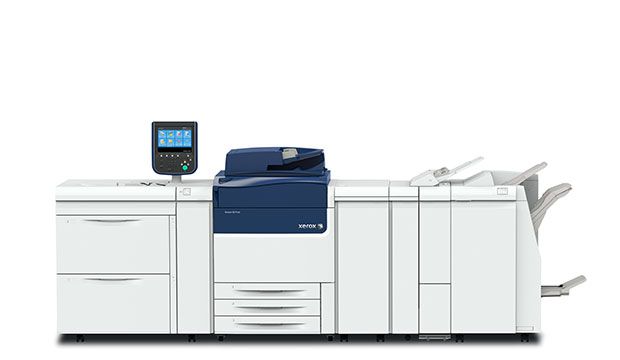 The Xerox® Versant 80 Press achieves unprecedented results by combining 2400 x 2400 dpi imaging resolution with up to 1200 x 1200 x 10-bit rendering resolution. The 10-bit processing delivered by the EFI™ Fiery® Print Server and Versant 80 Press increases the possible number of traditional pick points from 256
(with 8-bit processing) to 1,024 with our 10-bit processing for each color separation. The more pixels moved by the RIP to the print engine, the more customer-pleasing details (four times more pixels than the digital press standard), making for stunning results on every page.