Printedge is the only place you need to look for signs in the Knoxville, TN area.
Our wide format printers are capable of mass producing signs at ridiculously fast speeds, all while being of the utmost quality. And, of course, keeping you under that tight budget. Whether you need just a few yard signs for your garage sale, or you're a thriving business who needs to make an impression to potential customers driving by, we've got your sign needs covered.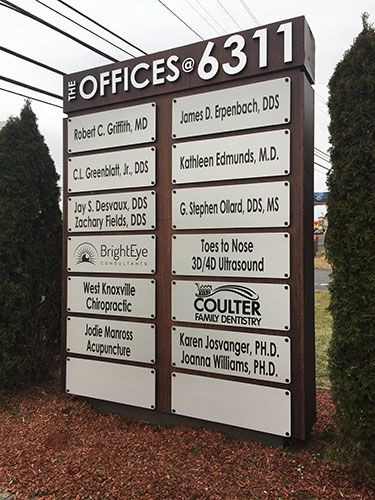 Some of our specialties include:
Birthday Yard Signs
Acrylic Signs
Campaign Yard Signs
Aluminum Business Signs
Directional Signs
Dry Erase Boards
Garage Sale Yard Signs
Hanging Office Signs
Political Yard Signs
Menu Signs
Real Estate Yard Signs
Yard Sale Signs
And more!